Buyer Beware:


A Quick Lesson in Biosecurity


We offer this event as a community service free of charge; however, please note this is a Buyer Beware market. There is often no proof of what you are buying other than what you see and the reputation of the vendor as you perceive it to be. Vendors are not registered nor do we have a veterinarian on staff to certify the health, breed or sex you are getting. Educate yourself about appropriate housing, feed, and husbandry prior to committing to any animal. Most vendors do not take animals back.

Be sure to check over potential new animals for health! Unthrifty critters have a smaller chance to thrive when you get them home.

Even when critters appear to be okay at the event, sometimes new animals can come home with new issues. Be smart and quarantine animals before introducing them to your current stock. Educate yourself on safe and sane practices.
How To Be A Savvy Shopper

If at all possible, consider carpooling- parking can get tough at some of our events, and vendors needing to unload and load get first priority.

Get here early. The saying goes 'the early bird gets the worm' and this holds true at most swap events. When you arrive later in the day be prepared for slim pickings; however, there is also a greater chance of doing some tougher dickering. Vendors are much more willing to make a deal and not have to transport animals and items back home.

If you expect to purchase poultry and/or livestock, please make sure you have the proper container to transport the animal(s) home.

Some of the potential things to browse through may be

goats, sheep, poultry, rabbits, small swine, possibly larger livestock like cattle, horses, camelids (alpacas and llamas), livestock equipment (including feed, cages, coops, hutches, runs, tanks, nesting boxes, small incubators, brooders, feed containers and water containers), books, plant starts, home-grown produce, seeds, canned goods, new and used tools and implements, fleeces and fibers, home-made and hand-made arts and crafts and much much more!

Get contact info for vendors and exhibitors! With all the excitement it's easy to forget but when you get home there may be questions. In addition, if a vendor runs out of something that interested you, by staying in contact there's a chance that they will have more later.
What to Bring for Shopping

Comfortable shoes

Cash in case you see something you have to have and don't have anything to offer in swap- try to bring smaller bills as some vendors run out of change early

Reusable shopping bags

Animal crates or even cardboard boxes to take home new critters; vendors sometime bring them too but they can run out fast- take a few moments before you get here to poke some holes in cardboard boxes them for ventilation
Your kids- this is absolutely a family-friendly event
Business cards- these are GREAT for future networking (try Vistaprint for 250 free business cards- just pay shipping)
A notebook and pen to jot down ideas and notes
Hand sanitizer- apply before and after handling animals as a biosecurity measure
Bottled water- shopping is thirsty work
A mind open to swap possibilities
Powered by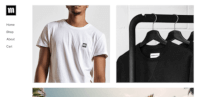 Create your own unique website with customizable templates.