Livestock & Poultry Inspections

Animals will be inspected during the event including poultry, livestock, etc. Upon passing inspection, vendors will be presented with a permit which they must display at their booth/table. Any shoppers, vendors, etc that have doubts or questions about any other vendors livestock or poultry are encouraged to immediately report the concern to either the inspector(s) on duty or the Information Table. Inspectors will have a badge indicating them as an Inspector.

Failed Inspections

If a vendor fails an inspection:
You may be asked to leave
You may be asked to remove the animal from the property
You may be asked to remove the animal from the vending area (put it in a vehicle or trailer in the parking area, etc)
You may be banned from future PNW Farm Barter Faire events
You may be banned from the PNW Farm Barter Faire Networking Facebook group, Washington Farm Barter Network Facebook group, and any other relative Facebook groups
Should a vendor refuse any or all orders of the Inspector and/or the Organizer, then the vendor will be escorted off the property by law enforcement officials. Should the vendor cause any disruption or physical harm, the vendor will be prosecuted to the full extent of the law.
Things to look for in an unhealthy/unthrifty animal no matter the species:
Obviously you have to consider that some animals might be molting/shedding, under stress from being carted to the a big event and exposed to a lot of noise and activity, and/or other scenarios. Ideally, though, these are things you should watch out for when deciding what animals to bring to the Farm Barter Faire.

Underweight
Matted/tangled/filthy hair/fur/feathers
Dull/coarse fur/hair/coat/feathers
Dull/crusty eyes/nose
Snotty nose/sneezing/raspy breathing
Labored breathing

Rapid breathing

Coughing
Lethargic/listless


Mites/fleas/lice- check tail area and back of neck
Diarrhea/bloody stool
Sores/wounds/injuries
Swollen joints or signs of lameness
Loss of balance
Sunken eyes
Hot/hard/impacted teats/udders (for nursing mammals)

"Skin tent" after pinching skin (dehydration)

These are things to especially look for in specific species in addition to the above list:
Rabbits


Matted front paws (from wiping a snotty nose)
Goopy or runny eyes
Ear mites (ears should be clean inside)
Fur mites (dandruff/scabby areas in fur)
Sore hocks (scabby/bleeding bottoms of feet)
Underweight (spine and hip bones should not be prominent)
Head tilted
Favoring ears/shaking head
Overgrown nails
Grinding teeth
Scabs around eyes/mouth/vent (VD)


Poultry

Bubbling from nose
Scaly, rough legs (leg mites)
Lumpy feet (bumblefoot)
Pasty bottoms (chicks/ducklings/poults)
Dirty bottoms (can be a sign of internal parasites)
Fleas/mites/lice (check vent area especially)
Missing patches of feathers

Pasty feathers around eyes
Goats, Sheep, Cattle, Camelids (Alpacas, Llamas), Pigs

Limping/favoring any feet
Overgrown hooves
Dull/coarse/patchy hair/fur (could be a symptom of mineral imbalance/parasites)
Irregular hair loss/scabby skin/dandruff (could be a symptom of mineral imbalance/parasites)
Scabs around eyes/mouth/sex organs
Pale eyelids and gums (anemia- could be a symptom of mineral imbalance/parasites)
Goats- "fish tail" (could be a symptom of mineral imbalance/parasites)
Powered by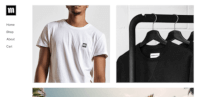 Create your own unique website with customizable templates.