Allowed Barter Items

These are just some of the ideas of animals and items that are allowed to be bartered. Remember that animals/livestock must be contained or restrained, and vendors must provide food, water containers and shade for them.
Medium to small livestock including goats, sheep, rabbits, small swine, calves, etc

Poultry including chickens, ducks, geese, peafowl, quail, guineas, turkeys, pheasant, pigeons, etc

Large livestock by special arrangement only (please email me to ask) due to limited space including large swine, cattle, horses, camelids (alpacas, llamas), etc

Dogs and cats- herding breeds, livestock protection breeds, farm dogs and mousing cat breeds are acceptable- pet breeds are not

Livestock feed, cages, coops, hutches, runs, tanks, nesting boxes, small incubators, brooders, feed containers, water containers, etc

Books related to farming, gardening, livestock, etc

Labeled crop starts, plants, bulbs and/or seeds (please label them, providing as much information as possible)
Home-grown produce

Home-canned goods including preserves, produce, honey

Home-made goods including soaps, textiles, baked goods, etc

New and gently-used canning supplies and equipment

New and gently-used tools and implements

New and gently-used lawn and garden equipment

Fleeces and fibers, roving, spun fiber

Anything livestock related: goat milk soap, homemade cheese, etc

Arts and crafts created with home-made or home-grown products

Horse tack



What is NOT Allowed

Livestock that is not contained or restrained
Livestock that is not 100% healthy

Rutting bucks or other rutting livestock
Livestock in active season or actively in heat
Yard/garage sale items
Powered by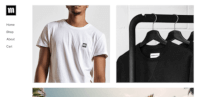 Create your own unique website with customizable templates.